How to Hire Top Performing Salespeople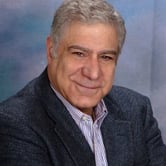 Grant Mazmanian, President of Pinnacle Group International, shares with us the secrets of hiring top performing salespeople for home improvement and remodeling contractors. After 25 years, he has refined this process into eight easy steps.
The most common issue that Grant is asked to address is why companies are struggling, and inevitably it goes back to the inadequacy of its salespeople. Those companies that flourish—and not falter—are the ones that follow all of the below steps. Incorporate these best practices into your hiring process, and watch your company grow.
Step 1: Recruit Continuously
In order to have a thriving sales team, you have to first find those individuals who succeed in that setting. Always be on the lookout for talented individuals (talk to your suppliers, other employees, other salespeople, and even friends). Advertise that you're hiring, because the more you promote that you're looking for quality salespeople, the more likely they are to call. As sales positions are one of the hardest positions to fill, getting the word out (through both word-of-mouth and more traditional advertising like running an ad) greatly increases your success rate in hiring those qualified individuals. In fact, about 40% of the time you get a great salesperson just by actually looking.
Step 2: Advertise, Advertise
There are two places currently where advertising is incredibly effective—indeed.com and craigslist. Both are inexpensive, and you can control how much you're spending. Be certain to write a very descriptive ad, usually 500 -700 words long, that details to them everything about the company. Individuals should be able to read your ad and determine whether "that's me" or not. You should also include other important information, such as what it is you sell, your price point, what the sales manager is like, the anticipated schedule, salary estimate and benefits information. In doing so, you better help attract those who you want. Remember the two things you're trying to do—eliminate those you don't want, and write for the person you do want.
Step 3: Interview Lots of People
The biggest mistake you can make is to hire somebody that you like. This isn't to say that you ought to hire employees that you don't get along well with; however, there's more to a great employee than just someone who also enjoys golf and shares your devotion to the same alma mater. Interview several people—at least four or five. Then, compare and contrast them. Oftentimes, it is best to look for what you don't want to better determine what you do want.
Step 4: The Phone Interview
Always interview a candidate via phone first. Use a script to better help keep you on pace. Use this initial interview to gather important information about the candidate to be used in the process to help narrow down which individuals qualify for a face-to-face interview.
Step 5: The Face-to-Face Interview
After conducting initial phone interviews, decide which individuals to call into the office for the next round in the process. During this interview, present the candidate with situational questions (such as "how did you handle that response?" or "give me an example of a time when…"). These types of questions elicit how that individual works, and these role playing scenarios will help you better grasp his or her expertise and personality.
Step 6: Check References
Checking references is critically important. Make sure to ask this question, "Do you think that he/she will be happy and successful in this position with our company?" Though many individuals are hesitant to discuss others, there is nothing in this question that would require them to divulge personal information. Make sure that you also ask "why?" as a follow-up to his or her answer.
Step 7: Discuss Compensation
This is always a tough point of discussion in the interview process, so it is best to ensure that you properly broach the subject. Be upfront with the candidate in detailing how he or she will be paid (salary, commission, etc.). Remember to include this information in the job description as well as what your existing salespeople are typically bringing in as an example of what to expect. Make sure to include that you also pay out bonuses (if applicable).
Step 8: Don't be Alone
Make sure that you have someone with you in the interview. This individual should not be another salesperson, but rather someone from another department such as administration, logistics or production. They listen for different things and can provide good input. Don't get caught down the road with a disappointing employee and thinking, "but they looked really good in the interview." By having an unbiased individual with you during the interview, you can get another valuable point-of-view before any hiring takes place.
A typical home improvement or remodeling company has three legs: the production leg (the quality of the company), the administration/logistics leg (the integrity of the company, the glue that holds everything together), and the sales leg (the future of the company). If you want to grow your business, you've got to hire good salespeople. By adhering to these eight steps, you are much more likely to do just that.
For more information on how to better hire and manage top performing salespeople, contact Pinnacle Group International at (800) 461-9995 or visit pinnaclegroupusa.com.